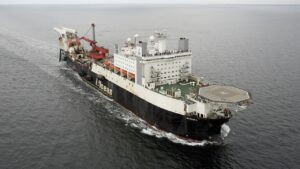 Joining: December 15, 2021
Dutch speaking 4th Engineer for pipe lay vessel can be without offshore experience. Vaccinated candiates only!!!
Rotterdam / The Netherlands
Certificate of competency:
BOSIET, HUET, AC-EBS, UKOAA / OGUK, Covid 19 Vaccination QR Code or Certificate
with deck, hydraulic and engine equipment
English Marlins Test 85% or higher
Preferably Dutch Speaking candidate
For more information or to apply for this vacancy please email us. Do not send your CV if you are not in position of a min. requirements.
Do you feel you qualify for this position? If yes