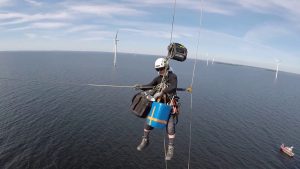 Joining: September 3, 2019
5 Riggers for Jack up vessel preparation for finishing the dry dock (painting and e.t.c.)
6 weeks ON/OFF (from second torn 3 weeks on/off)
Certificate of competency:
Bosiet, huet, Ac ebs, Shoulder measurement, GWO Full Pack / Boat landing / boat transfer, Chester Step Test, Shoulder Measurement, Designated Security duties
In offshore will be an advantage
English Marlins Test 85% is a must
Any (for non EU Schengen visa or Permanent Residence of any EU country)
For more information or to apply for this vacancy please email us. Do not send your CV if you are not in position of a min. requirements.
Do you feel you qualify for this position? If yes