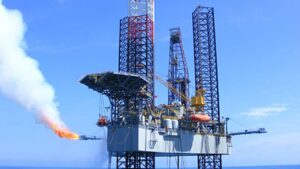 Joining: November 30, 2021
Radio Operator (2 Positions) for Jack Up Drilling Rig with relevant experience and GMDSS Licence on hands.
Jack up Rig (non-propelled)
Radio Operator (2 positions)
Certificate of competency:
Bosiet / Huet, CA-EBS, Hazard Awareness, Offshore Medic, Task / Risk Assessment, GMDSS
all radio-telecommunications and the basic maintenance of the communications equipment, keep helicopter safety "flight watch" as and when requested to do so by aircraft pilot(s), and maintain a log of all aircraft activities in consultation with the OIM determines what assistance, if any, can be offered. Repairs radio equipment as necessary, using electronic testing equipment, hand tools, and power tools in consultation with the Electrician and report as per PMS-procedures.
For more information or to apply for this vacancy please email us. Do not send your CV if you are not in position of a min. requirements.
Do you feel you qualify for this position? If yes