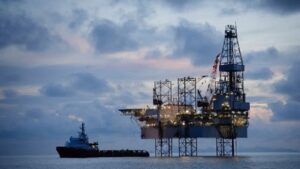 Barge Engineer for Drilling Jack Up Rig. Preferably with previous experience on same units. Project duration: 440 days berofe start sailing.
Jack up rig (non-propelled)
Barge Engineer (2 positions)
The Netherlands / Germany
500EUR per working day net
Certificate of competency:
BOSIET, HUET, AC EBS, UKOAA / OGUK Medical, HLO, Enclosed Space & Portable Gas Measuring Instrument, Coxswain Man Overboard Boat, Member Fire-fighting and Rescue Team, Coxswain Rescue Vessels (TEMPSC), eader Fire-fighting and Rescue Team, MIST, Dangerous Goods by Air – Offshore helicopter operations, GWO Working at Heights, High Voltage
in the function of Barge Engineer is a must
For more information or to apply for this vacancy please email us. Do not send your CV if you are not in position of a min. requirements.
Do you feel you qualify for this position? If yes