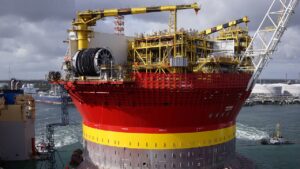 Metering Technician with experience Proscient PTW, Star maintenance, FMC flow computer systems, temperature transmitters and e.t.c
Floating production storage and offloading
3 weeks on/off (extra 14 days of quarantine)
Certificate of competency:
BOSIET, HUET, AC-EBS, UKOAA / OGUK, GWO Working at Hieghts, GWO Boat Loading
Proscient PTW, Star maintenance, FMC flow computer systems, temperature transmitters, Ultrasonic flow meters, turbine flow meters, Coriolis flow meters, orifice plates a prognosis diagnostics system.
English Marlins Test 85% or higher
For more information or to apply for this vacancy please email us. Do not send your CV if you are not in position of a min. requirements.
Do you feel you qualify for this position? If yes