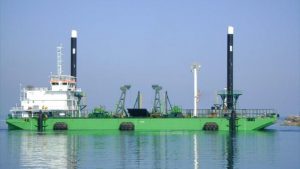 Joining: September 7, 2020
Barge master for Spray Pontoon with experience on same type of the ships. Project in Germany.
Spray Pontoon (non propelled)
Certificate of competency:
Bosiet, huet, Ac ebs, UKOAA / OGUK Medical, GWO Working at heights, GWO Sea Survival
in the function of Barge master in offshore sector is a must
For more information or to apply for this vacancy please email us. Do not send your CV if you are not in position of a min. requirements.
Do you feel you qualify for this position? If yes