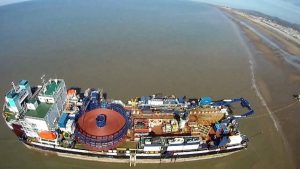 Rigger 2 positons for Cable Lay vessel with experience of cable pulling.
260EUR per working day gross (Dutch Tax less with annual yearly return back)
Certificate of competency:
Bosiet/Huet, AC-EBS, OGUK medical, Chester Step Test, GWO Full, Shoulder Measurement, Vaccination Certificate
in the function of Rigger Team Leader on is a must
Marlins test 85% is a must
For more information or to apply for this vacancy please email us. Do not send your CV if you are not in position of a min. requirements.
Do you feel you qualify for this position? If yes