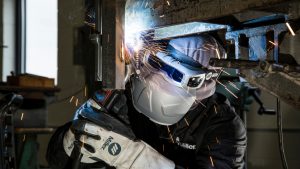 Fitter/Welder/Turner for ship yard job in Estonia / Latvia with technical experience and skills.
1200EUR per month net (tax, social and pension guarantees paid by owner in Estonia)
3 month on/ 1 month off (permanent employment)
Certificate of competency:
with repair and maintenance of ships engines, pumps, compressors, deck equipment, steering gear.
English Marlins Test 85% is obligatory
Any (for non-EU Euro work permit is obligatory)
For more information or to apply for this vacancy please email us. Do not send your CV if you are not in position of a min. requirements.
Do you feel you qualify for this position? If yes