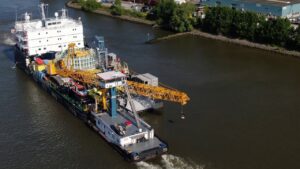 Joining: October 25, 2021
4 positon of Stewards for Cable Lay project starting in The Netherlands and sailing to Nigeria. Preferably with offshore background.
Cable Lay Barge (non-propelled)
The Netherlands / Nigeria
130EUR per working day gross (Dutch tax deduction with every year returning back)
Certificate of competency:
Bosiet/HUET, AC-EBS, UKOAA, Designated Security duties
for cleaning cabins and assisting the galley
English Marlins Test 85% or higher
For more information or to apply for this vacancy please email us. Do not send your CV if you are not in position of a min. requirements.
Do you feel you qualify for this position? If yes