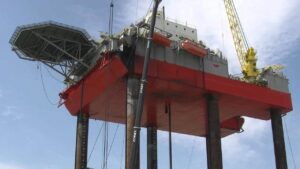 Joining: September 30, 2020
Camp Boss for Jack up Vessel working in The Netherlands with experience as a chief cook / camp boss.
5 weeks ON/OFF (extra 10 days quarantine)
Certificate of competency:
Bosiet/HUET, AC-EBS, UKOAA, GWO working at heights, GWO Boat landing or GWO boat transfer, Designated Security duties, Shoulder measurement, Food Hygiene
as a chief cook / camp boss is a must
English Marlins Test 85% or higher
For more information or to apply for this vacancy please email us. Do not send your CV if you are not in position of a min. requirements.
Do you feel you qualify for this position? If yes